Connect with the community,
no algorithms required.
Follow who you want and choose the content you want to see. Upload video & audio, write long-form content, participate in polls or react to posts. It's familiar, but with more power for the user.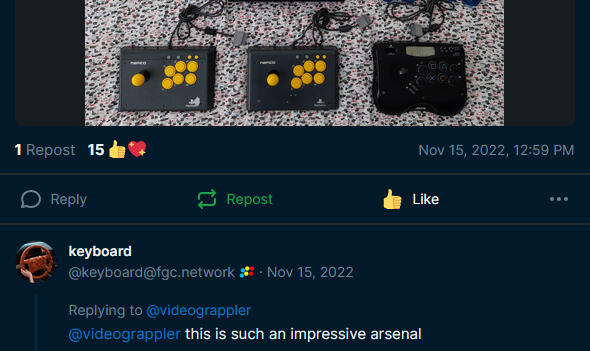 Get in touch with anyone, anywhere.
FGC.Network is a social network, but it's also part of the "fediverse". Using decentralized protocols, you can follow and interact with others no matter where their profile lives.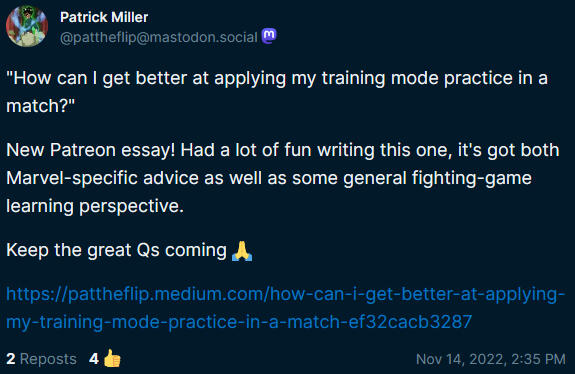 How we empower our community
Code of Conduct
Our number one goal is to provide a safe and enjoyable experience for all users.
Content Visibility
Control who can see your posts and use built-in tools to create filters and content warnings for your timeline.
Support Portal
Got questions? We might have an answer. Browse our help articles or talk to someone.
Support our work
FGC.Network is operated out of pocket by a team of community members who want to give our scene control over its own data. If you like what we're doing, consider becoming a sponsor for as low as $1.